Our Custom Ecommerce Solutions Process
It is not an out of the ordinary thing these days that ecommerce webmasters are looking for custom designs and if you also have the same initiative in mind, making the most of a scalable platform will create your website to run for years. At Skyresoft, the leading custom ecommerce design company, we direct our attention on developing custom features that give take your business ahead of your competitors whilst facilitating you to manage. We know very well that your business is different and we are prepared to meet those needs for you.

Competitor Analysis

Wireframe Design

Architecure Design

Usability Testing
Features of Our Ecommerce Website Design
With a powerful and high-end eCommerce platform, in fact, you can easily set up and develop your online business. At Skyresoft, the well-thought-of ecommerce website providers, we invariably utilize the state-of-the-art technology to rev up your business profitability. The best thing about our eCommerce web development service is that it features the top-of-the-line features and functionality whilst offering you the flexibility to customize the website thoroughly. Our team will be more than happy to talk about the needs about your custom functionality and features and accordingly will deliver a solution that fits your online brand and eCommerce goals.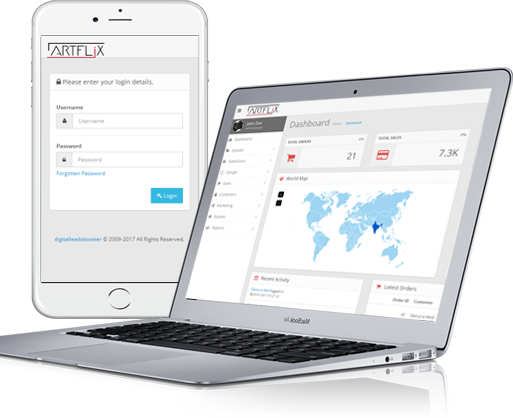 Appealing, ease of use and customizable layout and functionality to fit your business needs
Responsive coding with mobile devices compatibility
Filtered product search
Support for coupon codes, usable features etc.
Trouble-free to keep a tab on orders with a variety of shipping methods
Integration of highly secure payment gateways like PayPal, Authorize.net, SecurePay, etc.
Readily manageable content and catalog
Search-engine friendly
Comprehensive social media integration
Google Analytics Integration
Free Cloud hosting and Domain
Best Ecommerce Development Pacakges
A website for a small shop is highly likely to vary from an upcoming retail brand interested in online presence. Considering the same, Skyresoft delivers world-class and high-end shopping cart solutions for all sizes of ecommerce businesses. With our affordable ecommerce website packages, you need not for everything but only for the features that you require. There will not be any additional or hidden fees at our end. We are prioritized over others because we are committed to offering the best quality to small online shops as well as big online stores on a shoestring. Contact us now to get a free price quote for our affordable ecommerce development packages or to learn more about our ecommerce web design and development services.
Small Store
Customized Design

Attractive, responsive and effective web design for your ecommerce store. Based on your specific and unique needs.

Upto 50 Products
Upto 5 Categories
jQuery Banner Slider

It targets HTML "h" tags.

Enquiry Form

Your website can feature an enquiry form where your potential customers can post their queries.

1 year Domain

It's the name of your website. It's what people will remember and type in the search boxes of their web browsers.

1 year Hosting

Web hosting is the service that provides your website space on the Internet. When you build a website, you must upload or publish it with a web host.

10 Domain based Emails

Domain based email is one of the most important aspects of running a business professionally. It contributes to how your business is perceived. This is how it looks: [email protected]

Site map
Website statistics

Website statistics track all the visitors who come to your website and give you data in an easy-to-understand manner.

Member login panel

It refers to the dashboard that people who register on your website as members get. They can navigate to the entire site from this panel. They can see their wishlist, cart, cart total amount and checkout from here.

Customer Accounts Maintenance ( Order History / Order Status / Invoice & Payment Details / Packing List )

It allows for new customer entry, existing customer status and history management, invoice & payment details management, order history and status management, and packing list management.

Customer reviews

Customer reviews are reviews of a particular product or service provided by a customer who has bought that product or service.

Dynamic Product Display

Dynamic product display lets you create dynamic pictures of your product that you can show your website visitors.

Dynamic Category Display

When a visitor chooses a particular category in your website, the sub-categories of it are dynamically loaded in the next dropdown. It continues until the visitor has reached the bottom sub-category.

Dynamic Sub-Category Display

Dynamic subcategory display is important for usability and search engine visibility. It helps break down your main product categories into different sub-categories to help the user locate exactly what he/she is looking for.

Product browsing by brand & type

Product search by keywords

Shopping Cart
Payment Gateway Integration

Multi currency support

User friendly Admin Panel
Advance CMS
Product Management

Category Management

Customer Management

View & Process Orders
Order confirmation mail

Shipping details entry & Management

View Invoices & related Sales reports

Responsive Design

Logo Design

Favicon Design

It is a file that contains one or more small icons which are associated with a particular website. It shows up in the browser's address bar.

Blog

Google Map on Contact Us page
SEO Friendly URLs

URLs that better a website's accessibility and usability by appearing as easy-to-understand to users who don't know much about technology or websites.

Support for Latest Browsers
Post Go Live Support ( 1 Month )
Dedicated PM
Link Submission ( Google, Yahoo, Bing )
Displaying Social Media Links

Facebook profile

Twitter profile

LinkedIn profile

Google Local Listing with 5 area specific keywords
Medium Store
Customized Design

Attractive, responsive and effective web design for your ecommerce store. Based on your specific and unique needs.

Upto 500 Products
Upto 15 Categories
jQuery Banner Slider

It targets HTML "h" tags.

Enquiry Form

Your website can feature an enquiry form where your potential customers can post their queries.

1 year Domain

It's the name of your website. It's what people will remember and type in the search boxes of their web browsers.

1 year Hosting

Web hosting is the service that provides your website space on the Internet. When you build a website, you must upload or publish it with a web host.

50 Domain based Emails

Domain based email is one of the most important aspects of running a business professionally. It contributes to how your business is perceived. This is how it looks: [email protected]

Site map
Website statistics

Website statistics track all the visitors who come to your website and give you data in an easy-to-understand manner.

Member login panel

It refers to the dashboard that people who register on your website as members get. They can navigate to the entire site from this panel. They can see their wishlist, cart, cart total amount and checkout from here.

Customer Accounts Maintenance ( Order History / Order Status / Invoice & Payment Details / Packing List )

It allows for new customer entry, existing customer status and history management, invoice & payment details management, order history and status management, and packing list management.

Customer reviews

Customer reviews are reviews of a particular product or service provided by a customer who has bought that product or service.

Dynamic Product Display

Dynamic product display lets you create dynamic pictures of your product that you can show your website visitors.

Dynamic Category Display

When a visitor chooses a particular category in your website, the sub-categories of it are dynamically loaded in the next dropdown. It continues until the visitor has reached the bottom sub-category.

Dynamic Sub-Category Display

Dynamic subcategory display is important for usability and search engine visibility. It helps break down your main product categories into different sub-categories to help the user locate exactly what he/she is looking for.

Product browsing by brand & type

Product search by keywords

Shopping Cart
Payment Gateway Integration

Multi currency support

User friendly Admin Panel
Advance CMS
Product Management
Category Management
Customer Management
View & Process Orders
Order confirmation mail
Shipping details entry & Management
View Invoices & related Sales reports
Responsive Design

Logo Design

Favicon Design

It is a file that contains one or more small icons which are associated with a particular website. It shows up in the browser's address bar.

Blog

Google Map on Contact Us page
SEO Friendly URLs

URLs that better a website's accessibility and usability by appearing as easy-to-understand to users who don't know much about technology or websites.

Support for Latest Browsers
Post Go Live Support ( 1 Month )
Dedicated PM
Link Submission ( Google, Yahoo, Bing )
Displaying Social Media Links
Facebook profile

Twitter profile

LinkedIn profile

Google Local Listing with 5 area specific keywords
Large Store
Customized Design

Attractive, responsive and effective web design for your ecommerce store. Based on your specific and unique needs.

Unlimited Products
Unlimited Categories
jQuery Banner Slider

It targets HTML "h" tags.

Enquiry Form

Your website can feature an enquiry form where your potential customers can post their queries.

1 year Domain

It's the name of your website. It's what people will remember and type in the search boxes of their web browsers.

1 year Hosting

Web hosting is the service that provides your website space on the Internet. When you build a website, you must upload or publish it with a web host.

250 Domain based Emails

Domain based email is one of the most important aspects of running a business professionally. It contributes to how your business is perceived. This is how it looks: [email protected]

Site map
Website statistics

Website statistics track all the visitors who come to your website and give you data in an easy-to-understand manner.

Member login panel

It refers to the dashboard that people who register on your website as members get. They can navigate to the entire site from this panel. They can see their wishlist, cart, cart total amount and checkout from here.

Customer Accounts Maintenance ( Order History / Order Status / Invoice & Payment Details / Packing List )

It allows for new customer entry, existing customer status and history management, invoice & payment details management, order history and status management, and packing list management.

Customer reviews

Customer reviews are reviews of a particular product or service provided by a customer who has bought that product or service.

Dynamic Product Display

Dynamic product display lets you create dynamic pictures of your product that you can show your website visitors.

Dynamic Category Display

When a visitor chooses a particular category in your website, the sub-categories of it are dynamically loaded in the next dropdown. It continues until the visitor has reached the bottom sub-category.

Dynamic Sub-Category Display

Dynamic subcategory display is important for usability and search engine visibility. It helps break down your main product categories into different sub-categories to help the user locate exactly what he/she is looking for.

Product browsing by brand & type
Product search by keywords
Shopping Cart
Payment Gateway Integration
Multi currency support
User friendly Admin Panel
Advance CMS
Product Management
Category Management
Customer Management
View & Process Orders
Order confirmation mail
Shipping details entry & Management
View Invoices & related Sales reports
Responsive Design
Logo Design

Favicon Design

It is a file that contains one or more small icons which are associated with a particular website. It shows up in the browser's address bar.

Blog
Google Map on Contact Us page
SEO Friendly URLs

URLs that better a website's accessibility and usability by appearing as easy-to-understand to users who don't know much about technology or websites.

Support for Latest Browsers
Post Go Live Support ( 1 Month )
Dedicated PM
Link Submission ( Google, Yahoo, Bing )
Displaying Social Media Links
Facebook profile
Twitter profile
LinkedIn profile
Google Local Listing with 5 area specific keywords